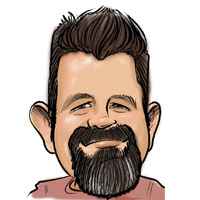 Hello,
my name is
Sean

and this is my resume/cv
About Me
Solving problems... that's my goal. I have 16 years of experience focused on that goal. Today I am mostly interested in highly-scalable solutions. I have been doing backend development, mostly focused on the web, since 2002.
Work History
CrowdStrike
2012 - Present
Principal Engineer
As a Principal Engineer I am responsible for solving architectural challenges faced with ingestion of all of our client data. I work on features on the FalconHost platform as well as managing the internal tools facilitating other developers including our deployment tools, management tools, and our IRC bot :) I work mostly in Golang, Scala and Python.
Activision / Blizzard
2011 - 2012
Lead Backend Engineer
As Lead Backend Engineer at Beachhead Studios, I was primaryily in charge of the statictical extraction of gameplay data from the multiplayer and single player version of Call Of Duty for the Elite service. I wrote the first version of the supporting API and continued work through my stay. I worked largely in Python and ran and maintained our Celery cluster responsible for generating leaderboards in support of the Elite service. I also developed our real-time match recording and data extraction service - using Storm - to track and persist each match played. My role as Lead also meant that I was largely influential in the technical decisions facing the team for dealing with such a large scale application.
2Advanced Studios
2007 - 2011
Director of Engineering
At 2Advanced I was responsible for leading a team of 5 other skilled developers with technical direction, code quality oversite and general mentoring. I was part of a team that delivered the online and in-game stats system for several Activision games including Call of Duty - World at War, Call of Duty - Black Ops, Call of Duty - MW3, Wolfenstein amd Blur.
Contact
Languages
Golang
Python
PHP
Javascript
Scala
Perl
Ruby
C
Hobbies
Photography
Soccer
Wood working
Firearms